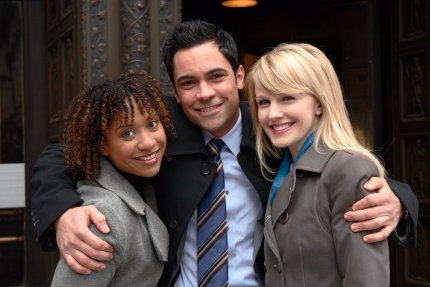 Penny for your thoughts.  That would be great, but thanks to significant inflation these days we're going to have to ask for a whole dollar for that dream…  See what I did there?
No dollar required here.  All updates on KM UK are free.  Today's give-away are three new promo and on set images from Cold Case season 4, episode number 18.  This was first broadcast on the 18th of March in 2007, a 15 years ago today.
Three new photos, involving more walking, are now in the KM UK Gallery.