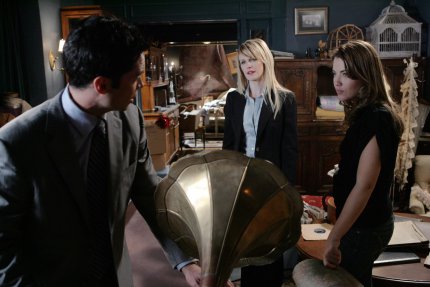 I wasn't sure whether to post these pictures or not.  I was really…………. Torn 

The 8th of April 2007 saw the first broadcast of this episode of Cold Case, making it 15 years old today.  Torn was episode 21 of season 4.
A bumper crop of 9 new high quality promo photos this time.  In the last post, it was all about walking.  For this one we've taken up the more leisurely pursuit of book holding.  All are now in the KM UK Gallery.