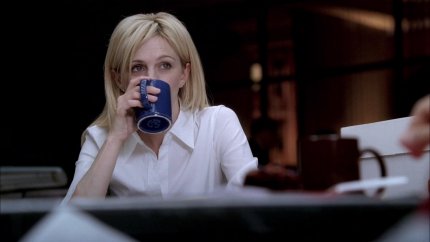 Doh!  Yes, this is a few days late.  You know when you get a wrong date stuck in your head and you don't check just in case?  No?  Just me then.  Hopefully things will be back on track from Friday.
Anyhoo.
Not so much as '8 Years' as 15 years (+ 5 days) since this episode of Cold Case from season 3 was first broadcast in America on the CBS network.  The 8 years in this case is the time between a group of school friends reuniting and the last time they met.  One of the four friends is killed.  John Stillman (John Finn), earlier in his career was involved in the original case.
A belated 163 (Full HD, 1080p) new screencaps from '8 Years' are now in the Gallery.