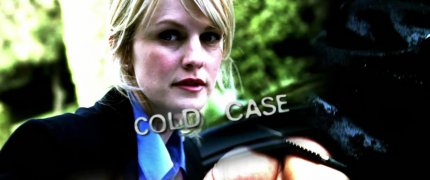 Cold Case can finally drink at it's own birthday party!
In 2003 on the 28th of September, 17 years ago today, the world was first introduced to the phenomenon that is Cold Case.
The show began a very successful 7 season run which ended after 156 broadcast episodes in 2010.  It made household names of the initial cast Kathryn, Justin, John, Jeremy, and Thom.  Danny and Tracie joined later.  Many of them were already well established actors but starring in a big prime-time series is going to put you in millions of homes each week.  As the show progressed, Cold Case was also amongst the first roles for many people that are now very well know, Jennifer Lawrence being a notable example.  Also, there were guest stars aplenty.
Happy Birthday Cold Case.
Around this time of year we'd normally be welcoming the return of established shows and the premieres of newcomers.  This year, because of you-know-what, has thrown things up into the air.  It is not clear when shows will properly return.
The KM UK process of updating the gallery with new 1080p screencaps where they are currently missing, and new/updated publicity photos, will continue.  Look out for updates soon.