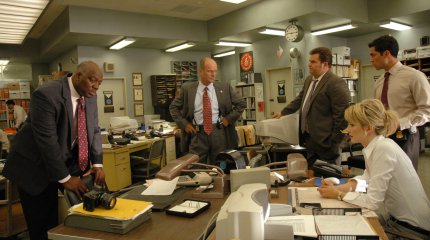 We (finally) start this set of promo photo updates with the first episode of Cold Case season 2.  Which seems fitting. 'The Badlands' first aired in the US on the 3rd of October 2004.  (Now) over 15 years ago.
'The Badlands' is a look back for several of the squad members too.  Lilly and Nick were on this case the first time around, and it was Lilly's last before joining the CC squad.  Will also has a lot of connections with the area of the triple murder took place in, so it hits close to home for him too.
Getting this run of posts off the ground (apologies for the late departure!) are 10 newly added promotional photos in the KM UK Gallery.