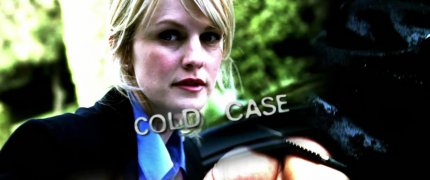 They say you never forget your first.  Unfortunately in my case, the second is a very different matter.
Last year, to mark the 15th anniversary of the start of Cold Case, I started posting additional and upgraded promotional photographs and stills.  On the same date an episode aired an update was published for that one.  This was supposed to continue for season two.
An ageing brain, real-life, and poor planning has meant I just plain forgot to start the process again.  Sorry.  So, I have some catching up to do.  Over the next five weeks the aim is to get us back on track with multiple posts per week.  There are lots of images to post which will hopefully bring back some great memories for you all.
After changes made across season one, with Chris Lassing (Justin Chambers) replaced by Scotty Valens (Danny Pino) and the flashback elements having increased duration, the show was really into its stride by season two.
Look out for the first of our season 2 + 15 years posts in a couple of days.