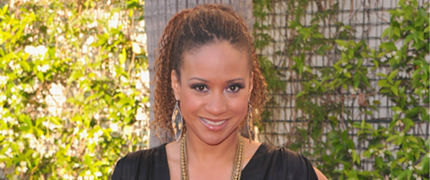 As the large television networks build up towards the autumn/fall season, and the big summer movie releases have become a vague shouty/crashy memory, things are a little quiet for September's CCCC-up.  Thankfully one in particular helps fill the void.  You'll never guess which of the other Cold Case cast members it is…
Tracie Thoms (Kat Miller in CC) returned to the Fox network show 9-1-1 to reprise her occasional role in last Monday's season opener.  My assumption in the previous CCCC-up was a little off, the tsunami that formed much of the footage isn't due until episode 3.  They didn't start with a splash after all.  It looks like Tracie could well be back again in episode four though.
Another show that started a new run last Monday was ABC's The Good Doctor.  Having not seen it myself, The Good Doctor's premise of a young autistic savant surgeon looks a bit like a cross between (and this ages me!) Doogie Howser M.D. and House M.D.  The latter should be no surprise as both TGD and House are the creations of David Shore.  Tracie will be guest starring at some point during the show's third season, possibly across several episodes, as she appeared briefly in a promo trailer for the show released earlier this month.  If what she says in it is anything to go by Tracie's character will be dealing with another aspect of the law.  The video is a general teaser for the whole season.  Watch it on YouTube HERE.
The big news for John Finn (John Stillman in CC) this month has been release a couple of weeks ago of the Brad Pitt-lead space-based movie Ad Astra.  Generally speaking the film has been well received, with a few questioning the sometimes jarring shifts between epic outer-space battles and the inner-space introspection of Brad's father issues.  Either way, the film is on course to make a profit, even if it was never going to be a mass-appeal blockbuster like a Toy Story 4 or The Lion King.