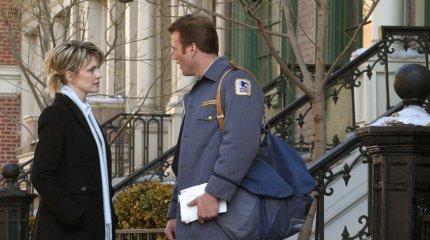 Cold Case gets a little personal.
We return to our current series of posts bringing image updates to old episodes on the original air-date, albeit 15 years after the fact.  January 18th, 2004 was when episode 12 of season 1 of Cold Case was first broadcast in America.
'Glued' is about an old case of John Stillman's.  He didn't solve it when the murder happened in 1980.  The impending birth of his grandchild has stirred some things up for John.  On Lilly's side, things are also stirring as she takes a very, very small step with Kite (insert one-eye/cat/tripod joke here).  Perhaps 'unglued' would have been a better title.
Five new promo images from this episode are now in the KM UK Gallery.