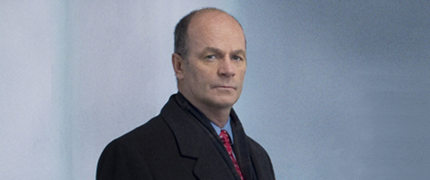 It might be the summer holidays for many but KM UK doesn't rest and neither does the business called show.  On that note we bring you the July 2017 Cold Case Cast Catch-up to look at the on-going careers of the non-Kathryn major cast members.
Let's get this started with John Finn (John Stillman in CC).  John has been added to the cast of an upcoming Brad Pitt (The Curious Case Of Benjamin Button) and Tommy Lee Jones (Men In Black) movie called Ad Astra.  Translating that title from the original Latin to English gives us the phrase 'to the stars'.  Brad is to play an astronaut sent across the galaxy to search for his father (TLJ) who went missing whilst on a mission 20 years previously.  At the time of writing John is only the third member of the cast listed and has the character name 'Stroud'.  Director James Grey (The Lost City Of Z) is taking the helm on the project that was first announced a year ago.  Brad apparently introduced James to the book of The Lost City Of Z and wanted to work with him on it but that didn't quite happen.  Filming was due to start in July so could already be under way.  No release date has been mentioned but I think we can assume it will be next year at the earliest.
In what has been a quiet summer I rely on Tracie Thoms (Kat Miller in CC) to help me out with some news to report.  You know, a new movie, TV show guest appearance, a stage show, or a night or two of her one-woman show.  She's let me down

  The best I can come up with this month is the showing of the musical Falsettos in cinemas across the USA.  It is becoming increasingly common for stage productions to be filmed and shown (sometimes live) on cinema screens so more people can see it.  I guess every girl needs a break, even Tracie.