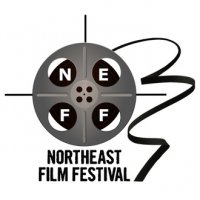 You have had the original news article.
You have seen the update regarding the screening time.
Which means that this post must the final reminder a day or two before the event.
Yes, this coming Sunday (11th September) Fabien Martorell's short film The Coin, a mainstay of this website since July of 2012, is getting another airing.
The Northeast Film Festival in New Jersey USA opens its doors just a couple of hours after this post was first published.  It starts today (9th September) at 10am local time with a some documentaries and ends on Sunday night with an awards gala event.
The Coin is up for an award (Christopher Lloyd in the 'Best Actor In A Short' category) so the film could be taking away some more silver to add to it's substantial collection.
If you're in the area of New Jersey and have some free time this weekend the festival might well be worth a visit.  Full details of screens and venues are on the event's website HERE.