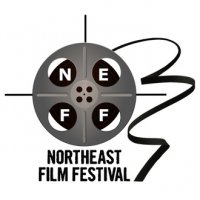 Reports of The Coin being spent have been greatly exaggerated.
There haven't been such reports but I've got to open the post with something

Back in 2012, just over four years ago in fact, we first heard of this short film by writer/director Fabien Martorell and starring Christopher Lloyd (Back To The Future) and Kathryn.
Despite the length of time that's passed the film continues to make occasional appearances at film festivals since it premièred at one in June of 2013.  It won a directorial award last time out in April.  There can't be many films that have stayed on the circuit for so long.
On Wednesday (10th August) Fabien, via the short's Facebook page, let it be known that The Coin would be getting another outing.  This time is at the Northeast Film Festival in New Jersey.  The event starts on Friday the 9th of September and runs until the Sunday.  The Teaneck Cinemas in the Teaneck township of Bergen County in the north east corner of New Jersey will be the venues of the festival.
An actual schedule has not yet been released but Fabien suggests it will be on the Sunday of the weekend.  We'll let you know when we have more details.
The Northeast Film Festival website is HERE.