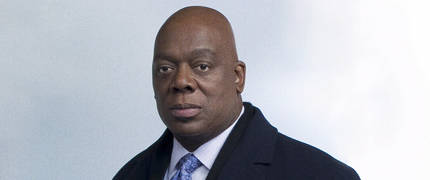 August is getting a double Thoms up in KM UK's latest look at the continuing careers of the wider Cold Case cast.
Thom Barry (Will Jeffries in CC) is very much the sleeping giant of this regular feature.  We don't get to talk about him much as we'd like to in these monthly round-ups.  So, when we do we try to give him top billing.  Thom has been cast in a short film called Casting in the role of 'Casting Director'.  At 20 minutes it is quite long for a short.  A medium?  The description of the plot is short though: "A young, innocent girl is lured into a dark world."  With that title and Thom's character name I think we can assume it is related to the business called show.  You may not want to hide behind the couch for this one as it might be part of the set.  Notably amongst the cast is the Irish pop star Samantha Mumba (The Time Machine).  She's done a bit of acting before but with her character down as 'Samantha Mumba' her Thespian skills may not be required.  The release date is also short: 2017.
July's update was lacking a key bit of news regarding our other featured star of the month:  Tracie Thoms (Kat Miller on CC).  Tracie's web series Send Me, which is about people going back in time to witness slavery first hand, has been nominated for an Emmy award.  The organisation has started to recognise works released like this.  The nod is for Tracie herself in the 'Outstanding Actress In Short Form Comedy Or Drama Series' category.  Congratulations to her and the rest of the team involved.
Previously we've mentioned The Watcher (nee Raven's Watch), a thriller starring Tracie, and it receiving a festival release in October.  As well as that it will be broadcast by the Lifetime network in the US in the same month, and Netflix in November.  The cast includes Erin Cahill (the 1919 Francis Stone in Cold Case episode 'Torn'), Obba Babatundé (Dr. Octavius Leroy in CC's 'Shuffle, Ball Change'), John Billingsley (George Marks in CC's 'The Woods' and 'Mind Hunters'), and Denise Crosby (Star Trek: The Next Generation).
I'm sure this segment has been called 'brain dead', especially with all the mentions of the TV show BrainDead in recent months.  Danny Pino in a lead role was the initial excuse for that but the Sunday before last (21st August) saw Tracie in a guest starring role as a private investigator digging up dirt for a senator.  BrainDead is not expected to get a second season so make the most of the final three still to come.
Let's end with a quick short.  In August 2015's CCCC-up I mentioned a short film starring Tracie called Injection.  Well, the film was screened at the Oregon Short Film Festival yesterday (30th Aug).  It may have been the première, it is not clear.  What is clear is that the film is up for three awards, though Tracie is not up for Best Actress or Support Actress.  The movie is about a woman receiving a mysterious package and her quest to discover what the contents is.  Julie McNiven (Mad Men) stars with Jim Beaver (Supernatural), and David Blue (SGU Stargate Universe), amongst others.