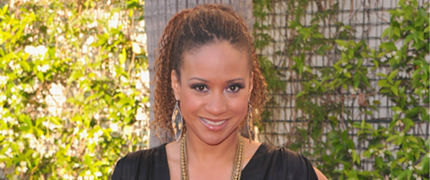 It's still February, right? (Déjà vu?)  Just when you think you've got used to the 28 day long month they go and throw in an extra 24 hours.  Typical!  It's like they do it every four years (ish) just to catch us out!
As last month's CCCC-up (where we look at the on-going careers of the Cold Case cast) was a little late and a lot rushed (no pun intended) I managed to miss out a few things.  I'll try and do a bit better this time.  No promises though.
It was all about Tracie Thoms (Kat Miller in CC) last time and it was some of her stuff I forgot so I'll start with her to redeem myself.
9 Rides (aka Nine Rides) is by writer/director Matthew A. Cherry (Almost Home) and is a feature film about the very much vehicle of the moment (pun very much intended) an Uber driver and his News Year's Eve.  For those of you living under a rock Uber is a effectively a taxi service run by individuals under the control of a smartphone app.  If you don't know a smartphone is…  Customers use the app to request a car.  Uber drivers can choose which jobs to respond to.  Despite the 'indie' image Uber is a well funded operation which takes a cut from each fare.  They operate in cities all over the world, with a lot of opposition from local taxi services.  It is not without controversy to say the least.  I digress.  Dorian Missick (Southland) is the unnamed 'Driver' who receives some very bad news.  Tracie is listed in the cast as 'Fiancee'.  The film is due to première at SXSW festival in March (11-19th).  There is a Kickstarter page raising money to help with the final post-production elements with more details and a teaser video HERE.
Love.  Remember when that was all the rage two weeks ago?  Well, just after that Netflix released the Judd Apatow (Knocked Up) / Lesley Arfin (Brooklyn Nine-Nine) / Paul Rust (I Love You, Beth Cooper)-created comedy series Love starring the aforementioned Rust and Gillian Jacobs (Community).  Tracie stars as Susan in five of the 10 episodes in the first season.  The show has already been signed up for a second run.  I hear good things about it so it might be worth checking out if you can.
As is the way of these things a few days after the last CCCC-up news broke of a Lifetime network movie called The Real MVP: The Wanda Pratt Story being put into production.  It is about the mother of NBA star Kevin Durant.  I don't know basketball but I gather Kevin is a big deal in the sport.  The film is about the struggles of his mother Wanda to raise two sons alone.  Apparently Kevin famously dedicated his 2014 winning of the 'Most Valuable Player' award to his mother calling her "the real MVP".  Tracie plays a close friend of Cassandra Freeman's (Single Ladies) Wanda.  Queen Latifah (Bringing Down The House) is producing.  Filming was already under way when this story appeared at the beginning of February.  It is expected to be first aired in time for the American version of Mother's Day on the 8th of May.
To mark Black History Month (February in the US) the Word Theatre in LA put on a free show called And All That Jazz.  Tracie was amongst the many stars at the Hall Of Liberty performing an of 'inspiring evening of stories, poetry and memoir' about the jazz greats.  As we all know Tracie is very accomplished singer as well as actor.
Again, a few days after the delayed Jan CCCC-up it was announced that the new comedy thriller BrainDead, from the makers of the soon to end The Good Wife, had signed Tony Shalhoub (Monk) as another lead actor.  The show, set in political world of Washington DC but with zombies, was first covered in the Dec '15 CCCC-up when Danny Pino (Scotty Valens in CC) was added to the cast.  The show is due to première this coming summer on the CBS network.
It's been a busy couple of weeks for John Finn (John Stillman in CC).  He had guest starring roles in recent episodes of The Good Wife and Elementary (the US TV modern take on Sherlock Holmes).  I can't comment on his roles in either show.
Stretching our remit (as we do occasionally) to stretch the piece we note that regular Cold Case writer and producer Veena Sud (US version of The Killing) has been chosen to write an American remake of the German movie We Monsters.  The original film is new, having had a North American première at the influential Toronto Film Festival just last September and centres around recently separated parents forced to get back together to help their teenage daughter cover up a murder.