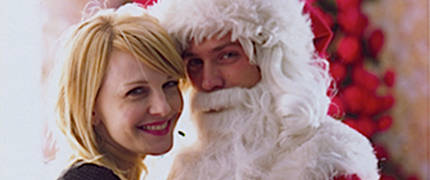 As seems to be the usual way of things Xmas is rapidly approaching and I've been caught napping (sometimes literally

).
One of KM UK's traditions for the upcoming season is a sort of Advent calendar.  It exists as an extra album in the KM UK Photo Gallery.  Each day of the month (if I remember!) an image is revealed.
I could just pick random images of Kathryn but I like to have a theme to work to each year.  In the past I've gone with different hair style Kathryn's sported, on set photos, motherhood, and smiles.
Do you have an idea for a theme for KM UK's Advent Calendar for 2015?
The idea needs to one that can be illustrated with 25 images of Kathryn that can be found in the KM UK Gallery. Leave your thoughts in the comments below or contact me using the Contact Form.