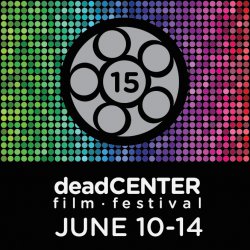 Just when you thought it was all over…
Yesterday Fabien Martorell (thank you again), writer/director/producter of the short film The Coin, let it be known that the film is due to be screened at the deadCENTER film festival (don't blame me that's the way they write it).
deadCENTER takes place in mid-June in Oklahoma City, Ohio, and will be in its 15th year in 2015.
Normally, next I'd be typing how I'll have to follow-up at a later date with details on exactly when the screening is due to take place.  Not this time!  The schedule was published late last week so we already know.
Grouped with 7 other short films in a 2 hour event with the title 'The Good, the Bad, & the Ugly Somewhere Inbetween Shorts', The Coin will be screened twice during the festival.  The first is on Saturday the 13th, starting at 2:30pm.  This is then repeated at 11:30am the next day.  Both take place at the FerrellOil Theater at Harkins, home to all the short film events at the dCFF this year.
If you're down Ohio way in June, why not check it out.
There is of course an official website with more detail and you can find it HERE.