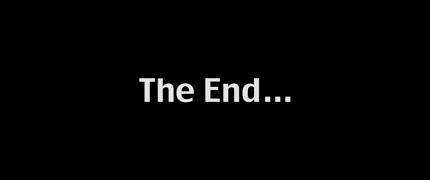 It's May already!?!
Seriously?  Wasn't it Xmas just last month?  Where does the time go?
One thing that is beginning to feel like it was quite a long time ago, and yet at the same time just yesterday, is the end of Cold Case.
On this day five years ago (2nd May 2010) the long running CBS network crime drama series came to an end.  On that Sunday night in the US of A two episodes were broadcast back-to-back, bring to a close the seven season-long run.
Since then we've seen all of Kathryn's main co-stars return to the small screen in various roles.  Danny Pino (Scotty Valens on CC) didn't stray far from the genre with a leading role in Law & Order: Special Victims Unit being the most obvious one.  All the rest have made guest appearances galore.  Just last week Jeremy Ratchford (Nick Vera) was in Bones.  Thom Barry (Will Jeffries) was a prison doctor on House.  Tracie Thoms (Kat Miller) met the Veep.  And, John Finn (John Stillman) showed up in a couple of episodes of NCIS.  Those were just one example for each.  Tracie, as usual, ups the average by being on multiple shows, some pilots for new shows, and movies.  Check out KM UK's monthly Cold Case Cast Catch-up posts for the latest news on them and others.