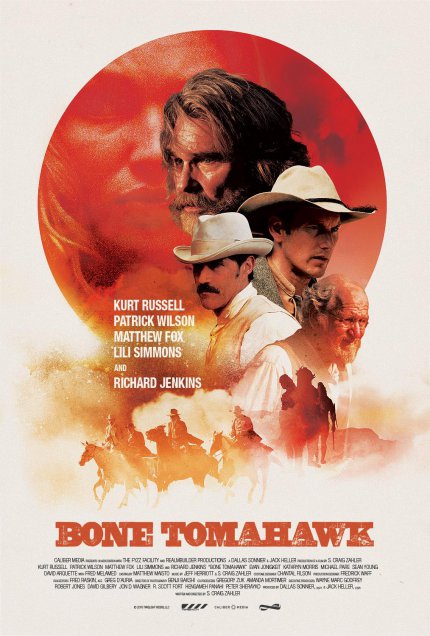 And so it continues…
Overnight (UK time) the first poster for the film Bone Tomahawk was released by the production company Caliber Media.  You may have noticed it already.  I slipped in a small copy above (full size in the Gallery).  Try squinting

We know that Kathryn's role in Bone Tomahawk as the wife of the Sheriff played by Kurt Russell will be quite small.  So it is not a big surprise that Kathryn does not feature in the stars pictured or named in large letters in the poster.  However, you never know how things can change once a film goes into post-production.  Kathryn's filmed scenes could easily have been lost in the editing process.
The very good news is that if  you look closely at the lower section of the poster you can see this:

There she is, second to be listed after the actors highlighted in the main image.
As mentioned previous Bone Tomahawk is due to be showcased in some form, probably only to those in the trade, at the Cannes Film Festival starting next week.  Hopefully they'll be more news then.
An actual release date has not been announced yet and I understand that the film is in the final stages of audio post-production.