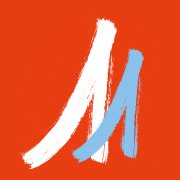 That's not what I said!  Read it again

Bit out of nowhere this one.
Fabien Martorell's short film The Coin yesterday started a series of nightly screenings at an event running alongside the FIS Nordic World Ski Championships 2015, currently being held in the Swedish city of Falun.
Falun is about 115 miles (180km) north west of Sweden's capital Stockholm.
When you have a big thing like a world championship taking part in a region you need to entertain the many visitors during the time they are not watching the sport.  Cultural festivals, concerts etc. are often put on do just that.
The Bryggcaféet café in Falun has teamed up with the Peace & Love Film Festival to host the screening of a short film festival each evening from 6pm.  With The Coin there are six other films from around the world, including Smog Journeys from China and Matthew Modine's Jesus Was Commie.  The screenings continue until the end of the championships on the 1st of March.
Thanks to Fabien for dropping this bombshell early on a Saturday morning

Information about the short films on the official website P&LFF website HERE.