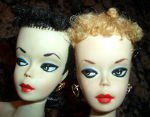 Early this morning UK time a Tweet was posted that stated Kathryn would be starring in a new movie by the director Rob Margolies.
"Rob who?" you might be asking.  Well, you might not recognise the name but you have seen his previous feature film mentioned several times on this very site.  Margolies was the writer and director of the recently released on DVD She Wants Me.  Photos from the Las Vegas launch event caused something of a sensation here a couple of weeks ago.  I think we can join the dots on this one 😉
That original Tweet was removed but has since been replaced by an identical one on the She Wants Me Movie Twitter feed:
Rob Margolies next film "2br/1ba" starring Alexa Vega, Spencer Grammer and Kathryn Morris #Greek #ColdCase #SpyKids #thriller – Link
This new film is called 2BR/1BA, which is property advertising shorthand for "2 bedrooms and 1 bathroom", revolves around two young women sharing an apartment "whose differences come to a head over one crazy day."  The two leads will be played by Alexa Vega (Spy Kids 1-4) and Spencer Grammer (TV show Greek).  Principal photography is due to start next Monday (24th September 2012).
Rob has kindly confirmed to KM UK that Kathryn is definitely attached.  Her role is a supporting one but, as Rob told us, "There are only 5 roles in the entire script so her screen time will be very much felt."  Which is great news!
Much like the short film Sunday's Mother the 2BR/1BA production is requesting help with funding to cover the full production costs and complete the post-production process.  KM UK is joining the campaign to help the movie meet its target and we invite you dear reader to do what you can to assist.  You can play a direct part in bringing a film starring Kathryn Morris to the screen.
Also like Sunday's Mother there is a sliding scale of rewards depending on the amount you pledge.  $10 gets you a behind the scenes photo, $25 a DVD.  Other rewards include home baked cookies, dinner with the director (Rob), speaking roles and producer credits.
You can find the film project's funding page on the Indiegogo.com website along with all the details HERE.
We will bring you more news on 2BR/1BA soon.