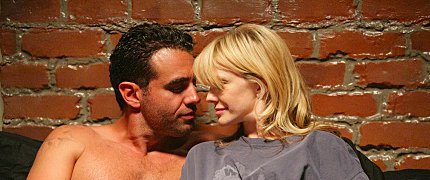 I've been on the look out for higher quality versions of these for a while now with no luck as yet, so I've decided to post what I have anyway. They are stills from the next two episodes of Cold Case, Hoodrats and Jurisprudence.  A Hoodrats promo video was added on Monday.
Well, what can I say about these…? 😮
Courtesy of CBS via fellow fan site kathrynmorrisfan.com.