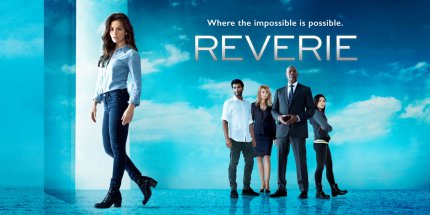 Unfortunately my prediction about the lack of Kathryn in episode 8 of Reverie, 'Despedida', came to pass.  Sorry about that, I'll try and do better for you this time.

Kathryn will definitely, almost certainly, possibly, maybe be in the next episode.  It is called 'The Key' and will be on US televisions next week.  It is also the penultimate episode.  Kathryn is not in the preview video though.  See it in the Gallery now.
Without spoiling it for anyone that hasn't seen it, 'Despedida', made references to the military's use of the Onira-Tech's VR technology.  It was a good reference.  It was very much an angry one too.

That and the press release for 'The Key' stating the team has to work together gives me a bit of hope we'll be getting some Monica Shaw of the DoD before the season ends.
Update (1st August):  A 3 minute-long clip from this episode has now been added to the Gallery.  It shows Sarah Shahi's Mara explaining to the team what happened to her at the end of the previous episode.  Kathryn does not feature.