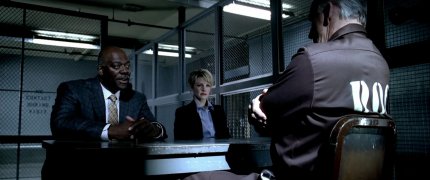 The year was 1978.  Teenager Matthew Adams is a member of a cult.  He killed himself.  Or did he?
The KM UK Summer Of HD 2013 contines with Cold Case episode Blank Generation.
Keen to rescue their relative, the Adams family hired a person to extract and errr… un-brainwash him.  Is "brain-dirty" a thing?
Nearly 30 years later Matthew's sister comes to the Cold Case squad with new evidence.  Lilly gets a surprise at home and Scotty receives some tragic news.
314 Full HD (1080p) Lilly screencaps from the episode can now be found in the Gallery.