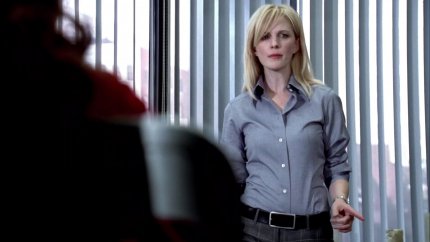 In 1954 a woman died.  In October 2005 a man is asked to identify the body of his recently deceased mother.  15 years ago today (23rd October) the Cold Case team try to make sense of it.
The episode from season three was called 'Committed'.  Here on KM UK we're committed to bringing you the best images of Kathryn Morris in Cold Case that we can.
To prove it there are 167 (Full HD, 1080p) new screencaps in the Gallery.