It is not exactly Xmas-y but the above picture was certainly an early morning surprise, so seems appropriate for the KM UK Xmas message for 2019.
Here is KM UK's quick look back at 2019.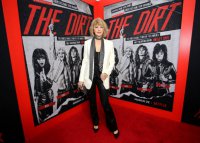 Each year starts with the fear that there will be nothing to post about for the coming 12 months.  The long awaited TV show Reverie was not going into a second season.  There had not even been a hint of Kathryn taking on any roles, in either a TV pilot or a film.  Nothing.
Across January or February it looking much like the prediction were coming true.  Then we hit March.  Or, to be more accurate, March hit us!
And it wasn't as though the events were nice spread across the 4-ish weeks of the month either.  It all happened across just 6 days towards the end.
19th March – photos of Kathryn attending the première of the Netflix Mötley Crüe biopic, The Dirt, break cover (above right)
20th March – KM UK confirms Kathryn has a role in the movie
22nd March – Tracie Thoms (Kat Miller in CC) posts a couple of 'selfies' of herself and Kathryn. Something to do with Start TV showing Cold Case
25th March – another attempt to 'break the Internet' as Kathryn appears in a video of herself and someone else eating breakfast at a café in Paris (above)
What the actual heck was going on?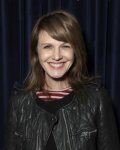 Before March was over we had visual proof of Kathryn in The Dirt in the form of screencaps from the film.
We never really got the bottom of the Paris meal.  When was it taken?  Why was it recorded?  Who was the gentleman?  All a mystery.
In April we got another première appearance.  This time it was for a film Kathryn was not in.  It also wasn't in 2019.  Somehow, this April 2018 red carpet showing got passed us (see right).  It is not often that that happens.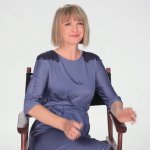 Across the summer months we had various items regarding Cold Case being broadcast by the female-centric Start TV channel.  It started with that sneaky Tracie selfie as mentioned before, but resulted in a series of articles and videos on their website based on an interview done with Kathryn about her time on Cold Case (see right). Similar things were done with Tracie too.
As the year was drawing towards a close we suddenly had a resurfacing of the short film, and possible (sort of) pilot for a TV series, The Protocol.  We really didn't think we'd see anything of it ever again but it was screened at a film festival in New York and we got to see a few clips from it.  One of which actually included Kathryn.  She was talking and everything!  As it is a short film, if many more clips are released we'll practically have the whole thing.
So, that was 2019 in a Kathryn-shaped nutshell.  What will 2020 bring?  Join us on KM UK to find out.
Happy Xmas to all our readers.