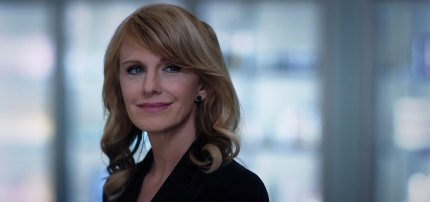 As promised lots of Monica Shaw (Kathryn) in this one.
Although she was very much in DoD mode we also got to see a bit of her softer side, at least towards the end when she understood more about what the team had achieved together.  She also made herself more a part of that team and not just an interested observer from the sidelines.
We even caught a lovely smile or two, and we are always on the look out for those from Kathryn.
There is now a nearly 200 strong HD (720p) screencap collection from this episode of Reverie in the KM UK the Gallery.