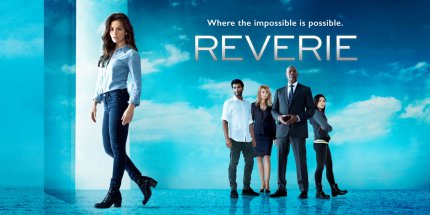 Reverie season 1, episode 4: "Blue Is The Coldest Color"
Official Press Release:
06/20/2018 (10:00PM – 11:00PM) (Wednesday) : Alexis's (Jessica Lu) former partner Oliver Hill (guest star John Fletcher) resurfaces and warns Mara (Sarah Shahi) that Reverie 2.0 has some dangerous side effects. Back at Onira-Tech, a BCI is stolen and Mara must go into a rogue Reverie. Dennis Haysbert, Sendhil Ramamurthy and Kathryn Morris also star.
John Fletcher's (Genius) Oliver Hill will be a recurring character in three more episodes after this one.