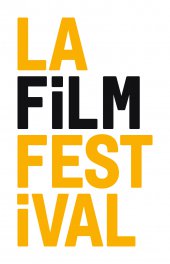 A somewhat surprising turn of events.
Teen drama You Get Me will be premièred at the LA Film Festival on Monday the 19th of June.
But wait, you might say, a film being first shown at a film festival is hardly an usual occurrence.  It is practically the law 

But, we found out earlier this year that Netflix had taken up Awesomeness Films, Bella Thorne-lead movie.  Making it an exclusive to their media streaming platform as part of a multi-project deal.
That date may trigger a thought or two as well.
The 16th of June was due to be the day that You Get Me first appears on Netflix.  To make way for the LA Film Festival première the online release has been pushed back to the 23rd of the month.
So, a future-looking service like Netflix has delayed the release of a new film in favour of the more traditional film festival route.  Next they'll be announcing it will be available exclusively at Blockbuster video stores on Betamax cassettes 5 years after hitting the silver screen.  I am old enough to remember all those things

Very little press material has been released about You Get Me so there isn't much more to say about the film even at this late stage.  We still don't know the role Kathryn plays, not even the first name of her character.
The première screening is due to start at 9:25pm at the ArcLight 8 cinema in Santa Monica.
You can see all the details of the LA Film Festival on their website HERE.