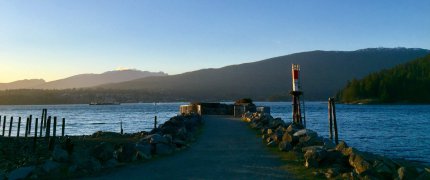 A quick Reverie update.
There isn't much to report beyond the fact that the principal photography finished, much as expected, at the beginning of this week.  We last looked at the show back in mid-March when filming started.
Sadly we didn't see any evidence of Kathryn's involvement during the three week production schedule.  Presumably she spent a few days on set for her scenes as Monica Shaw, an official from the Department Of Defense looking to make use of a virtual reality system that's gone a little awry in the way only the DoD can.
Now the show will go in post production: editing, adding visual effects, and sound/music.  Once complete TV show pilots will be put to the network executives, NBC in this case, for them to judge whether to go forward to a series order.  Changes may be requested, possibly even requiring re-filming of scenes.  It will be in competition with other shows for space in the schedule.  The presence of the sort-after Sarah Shahi following her successful run in the much liked Person Of Interest puts the show in a strong position.  The possibility of Kathryn's return to the small screen can't hurt either.
All we can now is wait for more news on whether Reverie gets to more on to the next round.
To mark the end of the part of the process I've added a few photos posted in various places by some of the cast and crew to the KM UK Gallery.  See them HERE.