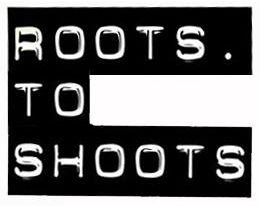 But in a good way, of course.
We might have almost forgotten about it but The Coin keeps on popping-up.  Perhaps it is appropriate that this old acquaintance has resurfaced just in time for Xmas.
Friend of the site writer/director/producer Fabien Martorell has let it been known that his Christopher Lloyd/Kathryn Morris starring short film The Coin is making another event appearance.
On Xmas eve-eve-eve in the city of Coventry here in the UK the Roots To Shoots organisation is holding another film night made up of short films from around the world.  It takes place this coming Tuesday, the 22nd of December 2015, at The Tin Music & Arts, The Coal Vaults.  It is in the heart of the city, right next to a section of canal
I've found almost no information about the films showing apart from what is apparently a rare showing of a short called Stew & Punch by Simon Ellis.  A dinner takes a turn for the worse when the hosts start arm wrestling.
The only other film, again apparently, being shown that we know of is Fabien's project after The Coin called Unbelief.  Fabien mentioned it as well.  Unbelief is also a short and stars Tobin Bell (the Saw movies) and Andrew Howard (soon to be seen on Marvel's Agents Of S.H.I.E.L.D. series).  One them is an assassin, it's Xmas Eve.  I'm assuming that the assassin is on the 'naughty list' and is out for revenge 

The show starts at 7:30pm and runs until 11pm so there is time for plenty of films of around 15 minutes long.  It is only £5 (less than $8 and €7) to get in with tickets only sold at the door.
You can find a few more details on The Tin Arts & Music website here.