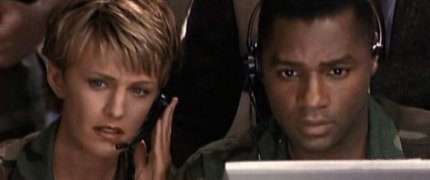 Another case closed.
We're revisiting an early post with this one.  After so long searching I was able to bring to the world exclusive screencaps of Kathryn's breakthrough TV role as Lt. Annalisa "Stinger" Lindstrom in the TV series Pensacola: Wings Of Gold.  And they turned out to be better than I could ever have imagined.
Unfortunately there was a gap in the set.  Episode 15, Power Play, was MIA.  Well, it's now been rounded up and capped.  It does not have the shock and awwww of episodes from the beginning and end of the season, but it is still worth a brisk march through.
116 new screencaps have been added to the Gallery.
Reminder: All screencaps on KM UK are exclusive to KM UK and are not to be posted on other websites.