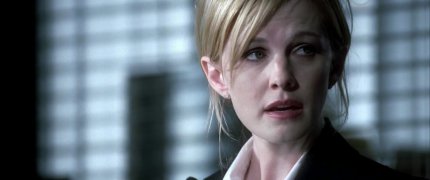 Ooops.  I made a mistake last week in posting the winner from a poll that hadn't actually closed at the time.  I meant to post this one last week.  The end result wasn't effected, just the order of posting.  Sorry.
So, where was I?  Or, where should I have been?  Ah yes, Colors.
American dramas such as Cold Case really like their baseball themed episodes don't they?  I can see they are a rich vein for stories as it is an American national sport and is played by everyone from young children to highly paid professional athletes.  There is lots of scope for tales of improving ones circumstances (aka 'The American Dream'™) and over-coming adversity.  They also allow for exploring the darker elements of jealous, hate and greed as well.
Colors presents the case of a murdered young black baseball player from 1945.  Clyde Taylor had been very successful in the segregated Negro leagues and was on the verge of moving to the majors, a big issue in those days.  60 years on can the squad track down his killer?
If only they'd ended the episode (number of four of Cold Case season three) with a montage of the police team playing baseball… Oh well, maybe later

We didn't quite crack the century with this set of 99 HD (720p) Lilly screencaps for the KM UK Summer Of HD 2014 now in the Gallery.