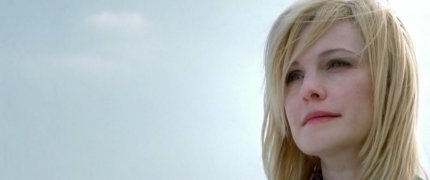 A Perfect Day is often cited as one of the fan's favourite Cold Case episodes.  The US audience figures from the original broadcast back that up with the episode getting over 19 million viewers, the highest the series ever got.  That said, there seemed to be a rise in the figures at that time of year (late November) most years.  My guess would be in coincided with the Thanksgiving holidays, with lots of people at home with family.
A Perfect Day is a perfect storm for Lilly as it includes young sisters with a mother struggling in an abusive relationship.  With her own experience, and the likely reasons she became a police officer, Det Rush is always going to be touched by a story like this one.  Meredith Monroe (probably best known for playing the troubled Andie McPhee on Dawson's Creek) is the mother in 1965.  It is one of her daughters whose body is found in the present day (2005).  It's a heart wrencher.
On a positive note Detective Kat Miller (as played by Tracie Thoms) gets offered a permanent position with the squad by Lt. Stillman in this one, having helped out in the previous episode/case Honor.
This, the latest entry in the KM UK Summer Of HD 2014 brings 203 HD (720p) Lilly screencaps to the Gallery.