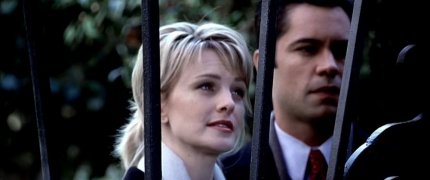 Despite their undoubted good works and devotion you can be pretty sure that when a nun appears in a TV show or film they will be anything other than heavenly.  I would post some nun jokes but I will try and resist.  It's such a bad habit… 😛
Boy In The Box, episode 14 of Cold Case season 1, is the latest to get the KM UK Summer of HD 2012 upgrade treatment.  Apparently based on a true story, our favourite PPD squad tackle the 1950s case of the body of a young boy found in cardboard box.  New evidence identifies him as the resident of a Catholic orphanage.
318 HD (720p) Lilly screencaps from Boy In The Box can now be found in the Gallery.