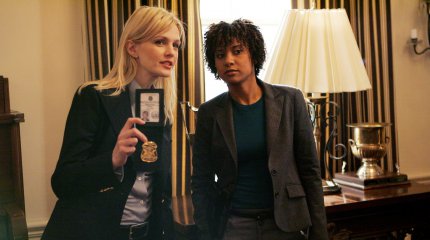 Not so much a débutante ball.  More a débutante fall! 😮  Geddit?  See what I did there?
We continue our look back 15 years to when an episode of Cold Case was first aired.  The 29th of January 2006 saw the original broadcast of 'Debut', the 13th episode from season 3 of the show.
It is all so far outside of my sphere of knowledge, but these highly anticipated, exciting events like prom and these balls do seem to be a regular focus of wrong doing.  They're clearly dangerous and should be stopped!
This week 257 (Full HD, 1080p) new screencaps and 2 very large promo photos (like the banner image above) make their… debut… in the Gallery.