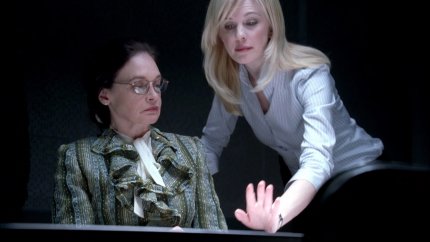 Row, row, row your boat gently down the stream.  Oh, no you can't because you died in 1999.  The dot.com bubble was bound to burst and there bound to be casualties.  The Philly homicide squad investigate one of them a mere 6 years after the crime was committed.  The body was practically still warm.
We mark the occasion 15 years after the 7th episode of Cold Case season 3 first aired in the US of A.
The KM UK Gallery is now fit to bursting with 208 (Full HD, 1080p) new screencaps.