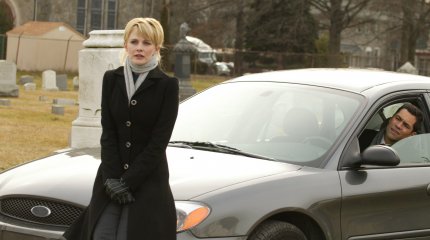 But it's Friday!  These updates have been on a Thursday, despite the show being aired on a Sunday!
With these '15 years later' posts following the calendar date of the original broadcast, the days have fallen on a Thursday so far for this season.  The recent extended leap year February has pushed things back a day from now on.
First broadcast on the 6th of March 2005, 'Wishing' is the one about the young man left on the railway tracks.  It's not the easiest watch.  Meanwhile, Lilly and Scotty continue to be at odds over her sister Christina.
A bumper crop of 12 (yes twelve!) new large and very large, high quality promo photos from 'Wishing' are now in the KM UK Gallery.