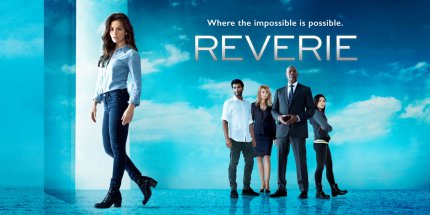 The silence made this virtually (a small joke there to lighten the mood!) inevitable news.
Reverie has been cancelled after just the one season, as reported by the Deadline site HERE.
Sadly the numbers didn't stack up for the little sci-fi-ish drama series that could.  Host network, NBC has decided not to renew for a second run.
Here on KM UK we'd like to thank all those involved in the show for trying something a bit different and bringing Kathryn back to our small screens.
KM UK, however, is not yet done with the show.  We'll be returning to it with new and improved images.