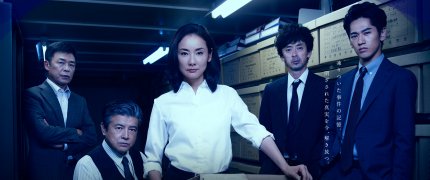 It has been two years but the Kanagawa Prefectural Police's First Investigative Division squad are returning to Japanese television screens in the autumn.
The WOWOW TV network is airing 10 new episodes of their version of Cold Case starting on the 13th of October.  WOWOW is the Japanese home of the original American version too.
Yo Yoshida returns as the Japanese Lilly Rush.  Her character is called Yuri Ishikawa and, as I noted previously, in a nice touch Yuri is Japanese for Lily.  The rest of the core cast looks to be the same as in season 1 too.
Read all the details on the WOWOW website HERE.
If you know of a localised version of Cold Case in your part of the world then please do let me know.