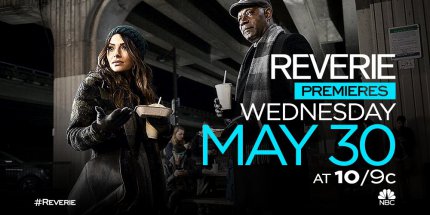 Finally!  A première!
The show based around virtual reality gets an actual release date!
NBC have put all the delays and speculation to an end and announced the date and time the first episode of the sci-fi-ish drama series Reverie will be shown.  They made a graphic and everything (see above)!
Make a note in your diaries of Wednesday, the 30th of May, at 10pm on the NBC network.