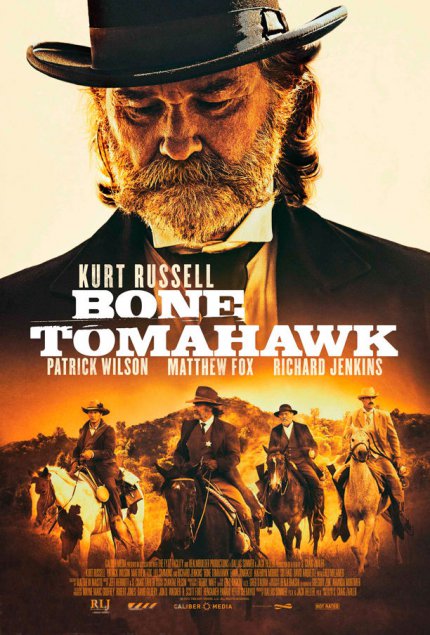 Alongside a brief interview with writer/director S Craig Zahler, focused on how Kurt Russell signed-up for his role in the forthcoming horror western Bone Tomahawk, a new poster was released by Entertainment Weekly.
You can read the full article here.
Hopefully a larger, better quality version of the image will be released soon.  I'll replace the one you see above with it when it is.  The one you can see above is available full size in the Gallery of course.
The film is due for a theatrical release in the US in late October, after premièring at the Fantastic Fest event a few weeks previously.
KM UK is working bringing you some video footage from the film.
Update (1 Sept):  A new, larger version of the poster has been added to the Gallery.