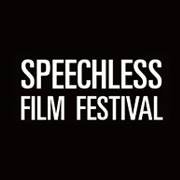 The promised 'two weeks from this coming Friday' is nearly here.
The Mankato, Minnesota, based Speechless Film Festival, starts this in a few days.
The short film The Coin. which sees Kathryn star alongside Back To The Future actor Christopher Lloyd as the stressed mother of a young boy, will be screened at the Cine Grand venue on Friday at 7pm.
Buy the VIP Festival Pass and you could attend a special second presentation of the film on Saturday lunchtime, 1pm.
As part of the "Young Drama" selection, Fabien Martorell's short will be sharing the bill with four other projects, mostly from the USA as well.
The SFF official website HERE has all the details.