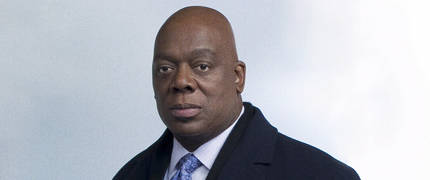 As it was Thanksgiving yesterday in the US of A I realise that many of you will be struggling to maintain consciousness after gorging on turkey.  With that in mind I'll keep this November 2014 update on the careers of the main Cold Case actors that are not Kathryn fairly brief.  Mainly because there isn't too much to report  😉
It's a Thoms-on twins only month.
Let's start with Mr Thom Barry (Will Jeffries in CC) or as we will be calling him from now on 'The Dude'.  Short isn't a word you'd associate with Thom but he recently finished filming a short film called Desire in which he plays a character called 'The Dude'.  It's suits him better than 'short'.  Desire is written by, directed by, produced by, and stars Sherina Mikasa (Californication) as the main character.  Desire (not Desiré/Desirée/Desireé/Desiree) is an aspiring actress suffering the knock-backs that go with the territory, that is until a particular encounter causes her to react rather strongly.  Although the filming completed a couple of weeks ago the projects Indiegogo money raising campaign continues for another week or so.  The page contains more details on the project.  We don't often get to report on Thom's post-CC work and we'll start off by not doing so.  Sort of.  Back in August the long-running saga of a Lifetime (the US TV network) bio-pic about the R&B singer Aaliyah seemed to be coming to an end.  The TV movie was finally going to be made and Thom was to be playing the star's father.  Earlier this month the film aired with no Thom to be seen and he's not in the IMDb version of the cast list or referred on Lifetime's website.  Another actor is shown as the father.  Checking back for news stories of his casting showed almost nothing.  Did I imagine it or has the evidence been removed?  Does 3 months count as a cold case?  For what it's worth the broadcast got good ratings but wasn't a critical success.
Speaking of Indiegogo it brings us neatly back Tracie Thoms (Kat Miller in CC).  We couldn't do a CCCC-up without her.  It was only last month that I mentioned Tracie was involved in a web series called Send Me about a university lecturer (Tracie) that has the power to send people back in time to look at slavery.  The Indiegogo-based fund raiser for Send Me closed a few days ago with nearly $38,000 pledged.  It was some way short of its target but because it was categorised as a 'Flexible Funding' project they will receive all that money.  Most projects have to reach a target amount or the cash is not taken.  Filming on Send Me is due to start next year.  After being performed on more than one occasion to an audience Tracie's latest stage production Lost Lake opened back on November 11th.  Speaking of plays… Tracie took part in another of those 24 hour plays a couple of weeks ago.  They happen all over the world throughout the year in aid of local charities.  Being based in New York for Lost Lake Tracie was in the latest create/write/rehearse/perform-a-play-in-a-day on Broadway.  Speaking of.. no, I can't make it work.  Since the last update it looks like the Annie movie may have been brought forward for launch in the UK.  Tracie has a small role as Annie's "Mom", the "air-quotes" mean "something".  It could be released on the 20th of December or maybe the 26th.  Or maybe in January as previously said.  Check local press for details.