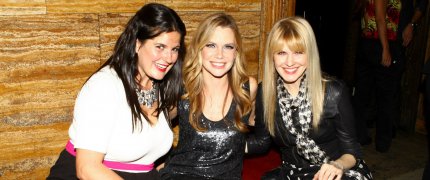 A couple of weeks ago Kareen_T very kindly let us know about Kathryn appearing at the Step Up Women's Network Stepping Up In The City event.  The previous post is here.
Kathryn attende
d one of several Step Up Women's Network events taking place across the USA that day (14th November 2012) to celebrate the organisation's 15th anniversary.  More were held in the following days.
Before we only managed to get one image of Kathryn at the event but yet again Kareen_T has proved she has a real knack for tracking down more.  Thanks to her beady eye we're able to increase our collection of images from the event by a massive 200%.  Unfortunately that only means going from just one up to three

Two more large photos are now in the Gallery courtesy of the SUWN Facebook page.