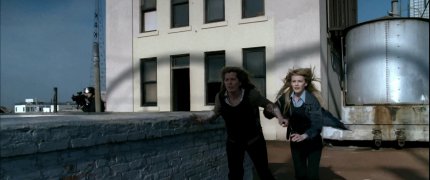 Much like the British summer KM UK's Summer of HD 2011 involving Cold Case season 4 was a little patchy

  There were some episodes missing.  We can now put that right for one of them: Offender (episode 19).
Let me get this straight:
Detective Scotty (Danny) has a bit of a temper.  We've seen him getting very "hands-on" with a suspect.
One of Scotty's partners is a blonde female detective.
The Captain is quite old and balding.
There's an attractive red-headed A.D.A.
Anyone else have a sense of déjà vu… again? 

Offender saw X Files regular Mitch Pileggi star as a desperate father taking the law into his own hands in a bid to force the cops to look into the death of his son.  The squad have to solve the cold case and try and stop Mitch from killing again.  This episode is focussed around more Scotty but there is still plenty of Lilly to enjoy.
170 Full HD (1080p) Lilly screencaps can now be found in the Gallery.