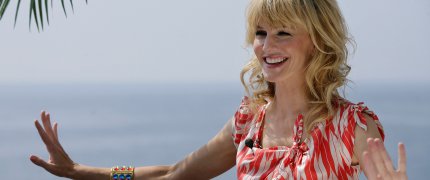 It looks like the answer is "bust".  Never thought saying that in relation to Kathryn would be as depressing as it is 😉
It is being reported by the Premiere.fr website that Kathryn's attendance at the Monte Carlo Television Festival, previously reported on KM UK here, has been cancelled.  The article in question can be found here in its original French form and English with a Google translation here.
This a great shame.  I was greatly looking forward to bringing you news and images of Kathryn enjoying herself in the South of France.  OK, I really wanted to see the photos myself, but sharing them with you all would have been good too 😉  No reason is given for Kathryn's withdrawal but the fact that Cold Case has not been renewed for an 8th season may play a part.
Thanks to zoé for the heads-up and the good people at Hypnoweb for the links.