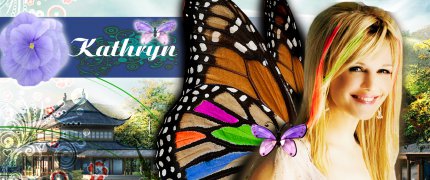 This month's Fan Art update has the privilege of welcoming another new comer to our midsts.
Alongside KM UK stalwart IcyWinter's new Avatars and Banners we have four Wallpapers from Richard Maissner.  As you can see from from the image above Richard does very complex, intricate work.  See all the additions in the Gallery.
Many thanks to IcyWinter and Richard for allowing KM UK to bring their art works to you all.  Hopefully we'll see more from them both in the future.
If you have made some Kathryn-related Fan Art and want to showcase it here on KM UK please contact me.