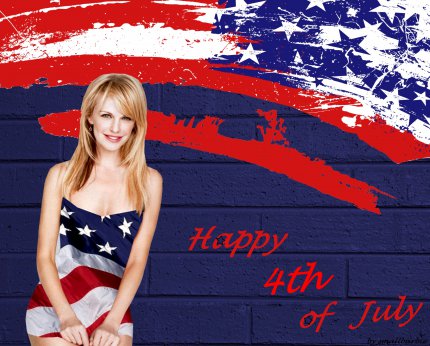 Some times dreams do come true  😛
Yet again I find myself humbled by the generosity of KM UK readers.  The time and effort you put in to help me and my little website is amazing.  Kathryn is very lucky to have such wonderful fans.
Thank you to IcyWinter (it was her idea), Smallbarbie (the amazing image above) and Lolly (…hello) for the great new Wallpapers and Banners at such short notice.
Oh yes, and Happy 4th of July to our American cousins, especially Kathryn