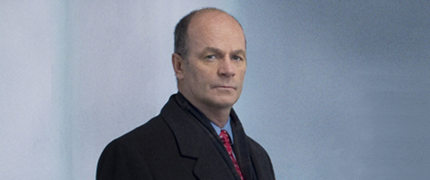 February is a tricky one.  Always shorter than any other month and at the time of year when a lot of stuff isn't happening besides award shows.  But I think we can put together a reasonable a few bits of news for this, the lstest look at the careers of the Cold Cast cast that aren't Kathryn.
For what's seemed like years I've been posting about John Finn (John Stillman in CC) being in the new CBS legal drama Doubt.  Major changes to cast and crew but the whole thing in, well, doubt.  John's continued appearance in cast list looked, well, doubtful.  Especially as he wasn't included in press releases for the first couple of episodes.  Finally Doubt hit the small screens in America early this month.  John was definitely in the première episode.  No doubt.  He played the father of a man with mental health issues on trial for murder.  I'm not sure John actually spoke a word in any of his very brief appearances, primarily in the background in court.  This is legal drama after all.  Anyway, the whole show has been thrown in, well, doubt now as after broadcasting just two episodes (of the 13 filmed) it has been pulled from the schedules.  The ratings did not live up to expectations.  The unbroadcast episodes could see the light of day over the quieter summer months or be consigned to the shelf forever.  A second season is, to say the least, doubtful.  Sorry.
The big news for our small band of castmates is Danny Pino (Scotty Valens on CC) getting a new gig on an co-production between NBCUniversal International Studios, RTL in Germany, and France's TF1.  Gone is a 12 part drama about a woman who was abducted as a child and joins her FBI rescuer Frank Booth in a team investigating similar cases.  Danny goes from Kat to Kit as he is Agent John Bishop working along side Kit Lannigan (Leven Rambin, True Detective).  Chris Noth (Mr Big in Sex And The City) is Frank Booth.  I don't know what the international production element means for the series as it seems to be US set.  It is based on a book called One Kick by Chelsea Cain.  Kit is known as Kick.  Expect a release in the 2017-18 winter.
We can't seem to go through one of these with out mentioning Tracie Thoms (Kat Miller in CC) so I'll just drop in that the Netflix TV series Love is due to return next week and has already been given a third season.