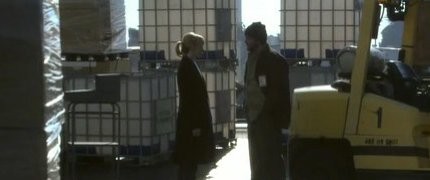 After last time's standout performance by Lilly's outfit 😉 this episode was always going to be a case of "back to the day job."  You can still assume I'll make an obligatory "I'd like to wrestle Lilly/Kathryn" comment in here though 😉  Scotty was definitely up for a fight.
As usual KM UK brings you the biggest and best Lilly screencaps, exclusive to this site. 216 HD (720p) screencaps have been added to the Gallery.
TVFan's review of the episode can be found over at Pass The Remote.
Update: Next episode, Flashover, promo video added to the Gallery.
Update 2: Another Flashover promo video add the Gallery.  Thanks to Carrie.